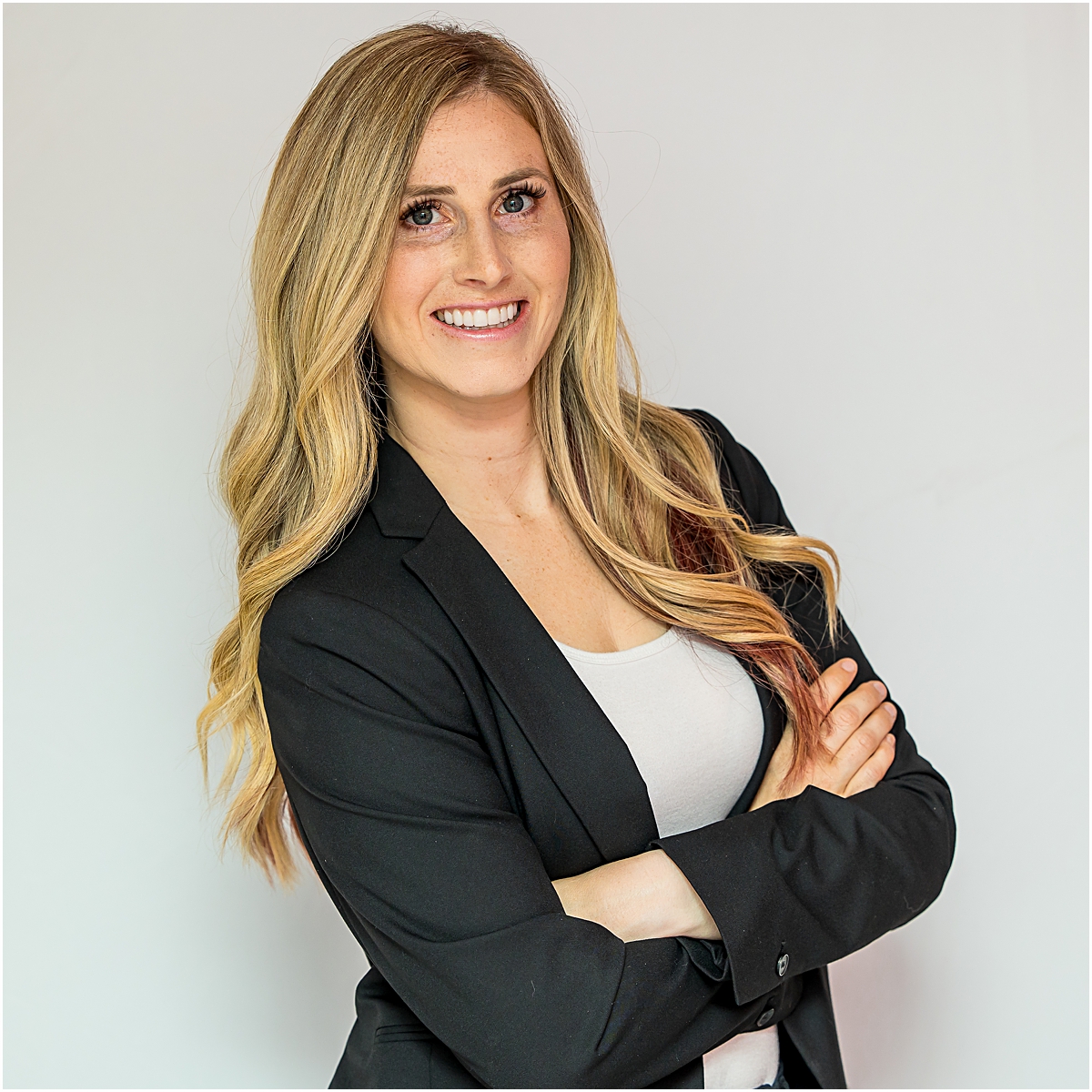 Professional headshots are a great way to get your face out there in a professional setting. Headshot photography, and especially what I do here at my studio in VA, is usually pretty simple! For Amy Valor, from Old Dominion Realty, we did her headshots in the studio on a basic white backdrop. These types of photos look professional and put your best foot forward to clients and customers!
Amy is a new realtor at Old Dominion Realty and starting as a property manager for the firm to learn more about the business. She was excited and bubbly over the phone and even more so during her session! The photos were for her promotional items, and she was so excited to have them.
When a new client requests headshots I give them the option of studio, or lifestyle type photos. We can either be in the clients' office, or place of work, or outside for those more natural-looking and easy-going professionals!
Amy, of course chose the studio for a more strictly professional look, in both the setting and her wardrobe. She wore a blazer with a light top underneath for a business casual feel. We worked through her poses to elevate the business casual into the hardline professional! Standing confidently and holding your hands a certain way can really show that you're ready to get down to business!
Amy (and any headshot client) got to see the pictures once they were taken and choose her favorites. I also include retouches on up to three images the collection that the client chooses. Once the client chooses the images they want I retouch them and send them over. The client can then use them for their social media, website, or business cards!
Amy Valor was wonderful to work with and looks very professional in her photos. But what about you? We can handle all of your headshot photography needs in VA as well! This type of photo can be used in so many ways in the world of business. Use them in social media, testimonials, on your resume – there are so many applications!
So if you need some headshots, please contact me! Thanks for reading!
If you liked this post, please check out:
Branding Photos For Bittersweet Bakery
More Info About Headshots & Branding Photos
Learn More About Bessie